Apple's iOS 17 release candidate build that was released yesterday includes code that reveals the new requirements for recording ProRes video with an iPhone 15 Pro directly to external storage.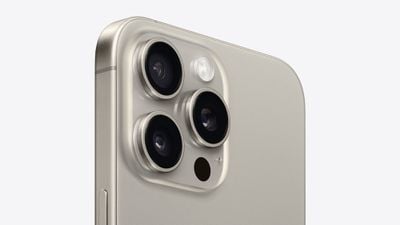 During yesterday's event, Apple said that the ‌iPhone 15 Pro‌ could record up to ProRes 4K at 60 fps to external storage thanks to the new USB-C port. The code reveals that ProRes 2.8K at 60 fps is also supported when recording to external storage devices. This is a significant improvement over the iPhone 14 Pro, which only supported ProRes 2.8K and 4K at 30 fps, and did not allow for recording directly to a storage device. Also, according to the code, external storage devices must be formatted to either exFAT or APFS for this feature to work, but there is no word on whether there are disk speed requirements.
ProRes is a high-quality video codec that is often used by professional filmmakers, and video recorded in the ProRes format takes up a lot of storage space. Recording 4K 60fps ProRes video is a feature that Apple was only able to add because of the new A17 Pro chip and the option to connect to an external storage drive.
The external storage requirement for recording 4K 60fps video prevents iPhone users from filling up their onboard storage, and the formatting requirements prevent users from experiencing poor performance when recording to external storage devices. Users who want to record ProRes video to an external storage device will need to make sure that the device meets Apple's requirements.
Popular Stories