Apple announced during its "Wonderlust" event that Emergency SOS via Satellite and Find My via Satellite will be available in Spain and Switzerland later in September.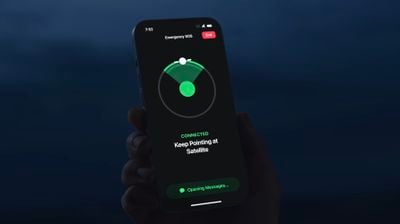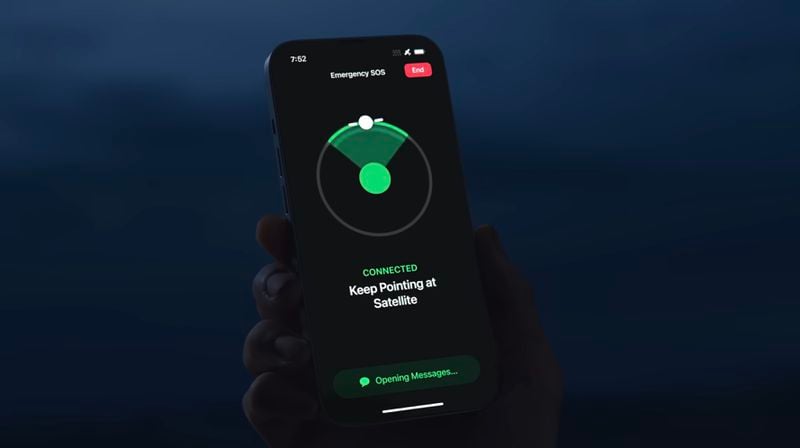 Both features are currently available in 14 countries and regions, including Australia, Austria, Belgium, Canada, France, Germany, Ireland, Italy, Luxembourg, the Netherlands, New Zealand, Portugal, the U.K., and the U.S.
Emergency SOS via Satellite was introduced with the iPhone 14 models and can be activated when an emergency situation occurs and there is no WiFi or cellular connection available. While the feature is geared to help users in a genuine emergency, Apple's satellites also make it possible for anyone to share their location whenever they are off the grid via Find My.
The feature's upcoming availability in Spain and Switzerland is likely tied either to the iPhone 15 series launch in those countries or the availability of iOS 17, which is being released globally to the general public on September 18.
Apple during its event also announced new Roadside Assistance vis Satellite, which is similar to Emergency SOS, but it allows iPhone users to contact roadside assistance if they have car trouble in an area without cellular or Wi-Fi connectivity. Available only in the United States for now, Roadside Assistance is being offered through a partnership with AAA.
Popular Stories