Apple on Tuesday made second-generation AirPods Pro with a USB-C charging case available to order, but unlike its move to wireless charging cases, the company isn't offering the USB-C case as a standalone purchase.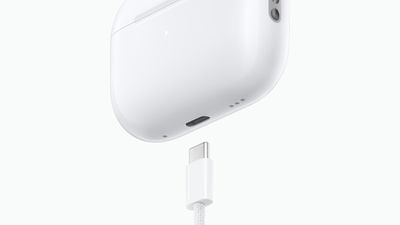 Apple's decision not to offer the USB-C case as a separate purchase is likely a marketing one related to the fact that the updated second-generation AirPods Pro feature improved IP54-rated dust resistance, and will support up to 4 hours of lossless audio with ultra-low latency when connected to the Apple Vision Pro headset launching in early 2024.
Regardless, the lack of an option to purchase the USB-C case separately is likely to frustrate customers who already own second-generation AirPods Pro with a Lightning port and plan to upgrade to an iPhone 15, which features a USB-C port for the first time. Those wanting to charge all their devices with one cable or future-proof for Apple Vision Pro compatibility will have to buy a completely new pair of AirPods Pro costing $249.
Popular Stories