Apple has announced that the visionOS software development kit (SDK) that will allow third-party developer to build apps for the upcoming Vision Pro headset is now available. The launch comes after Apple announced at WWDC that the SDK would be available later this month.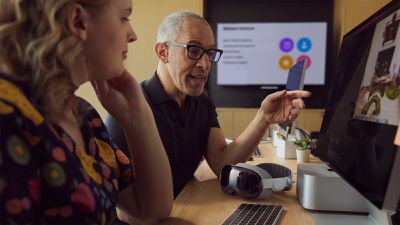 Starting today, Apple's global community of developers will be able to create an entirely new class of spatial computing apps that take full advantage of the infinite canvas in Vision Pro and seamlessly blend digital content with the physical world to enable extraordinary new experiences. With the visionOS SDK, developers can utilize the powerful and unique capabilities of Vision Pro and visionOS to design brand-new app experiences across a variety of categories including productivity, design, gaming, and more.
Apple says that it will open developer labs next month in Cupertino, London, Munich, Shanghai, Singapore, and Tokyo to provide developers with hands-on experience on Vision Pro hardware and support for developing their apps.
Applications for Apple Vision Pro developer kits will also be accepted starting next month, while developers of 3D apps and games based on Unity will also be able to port their apps to ‌Apple Vision Pro‌.