Apple today introduced the first version of the visionOS software, debuting the ‌visionOS‌ 1.0 Developer Beta. The introduction of the beta comes as Apple has announced the launch of the ‌visionOS‌ software development kit (SDK) that will allow third-party developers to build apps for the Vision Pro headset.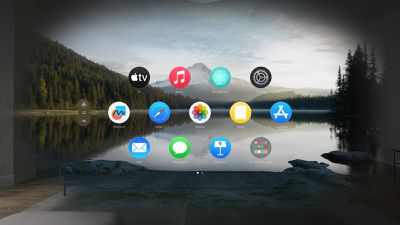 The SDK can be accessed through Xcode 15 beta 2, and while developers do not have access to the Vision Pro headset itself as of yet, Apple will begin allowing testing starting next month.
Apple in July plans to open developer labs in select countries around the world, and some developers will be able to apply for development kits to test apps directly on Vision Pro.
While ‌visionOS‌ 1.0 can't be downloaded on headsets except by Apple employees, the software may give us hints of unannounced functionality the device is capable of.