During Apple's "Wonderlust" event earlier this week, Apple claimed that the ‌iPhone 15 Pro‌ camera system "pushes the limits of what you can capture with a smartphone." It was a reference to the device's support for "spatial computing video," but the mention was brief and lacking detail.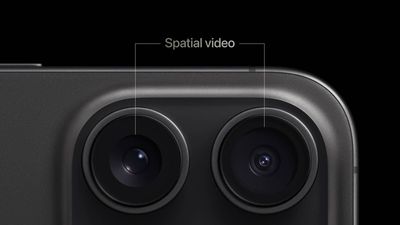 For those who missed it, spatial video is Apple's name for what is essentially 3D video. The iPhone 15 Pro is able to record spatial videos natively by combining video captured by the sensors of the Main and Ultra Wide cameras, which results in stereoscopic video.
This 3D video can then be played back using Apple's "spatial computing" Vision Pro headset when it's released early next year, allowing users to relive these memories in a fully immersive way. Apple didn't say, but presumably the iPhone 15 Pro can also capture spatial photo stills using similar camera processing.
Other questions remain that Apple's senior VP of worldwide marketing Greg "Joz" Joswiak didn't answer during his whirlwind tour of the iPhone 15 Pro's new camera capabilities, which include the ability to record 4K ProRes video at 60 frames per second, as well as 5x optical zoom on the iPhone 15 Pro Max.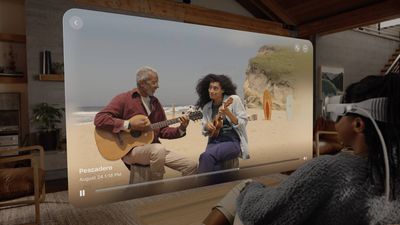 It's not clear for example what kind of unique file formant these spatial videos will use, nor did Apple mention how large they will be. Presumably, iPhone 15 Pro users will need to select a hitherto inaccessible special new mode in the Camera app to capture spatial video. How these videos will be saved in the Photos app, and whether they will be playable on the iPhone in any way is also unknown.
Apple will undoubtedly reveal the answers to these questions soon enough. The ability to shoot spatial video using an iPhone 15 Pro isn't available yet, but it's "coming later this year," according to the company.
Popular Stories