Apple's new iPhone 15, iPhone 15 Plus, iPhone 15 Pro, and iPhone 15 Pro Max are equipped with a "completely standard" USB-C port without any restrictions on cables or accessories, according to Ars Technica's Andrew Cunningham.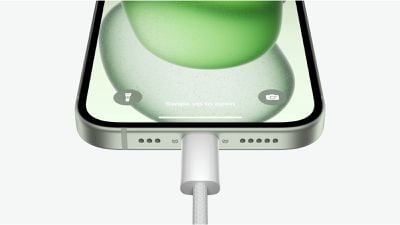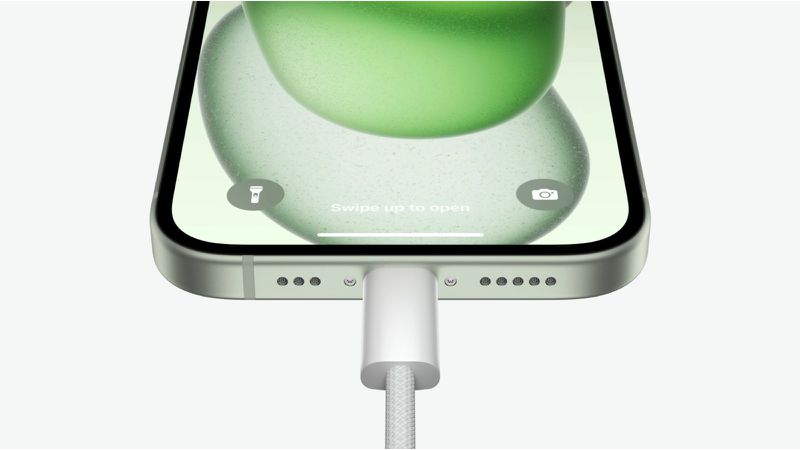 For previous iPhones with the Lightning connector, Apple limits the functionality of some cables and accessories that are not certified through its "Made for iPhone" program. It was rumored that Apple might apply similar limitations to the USB-C port on iPhone 15 models, but this report confirms that is not the case.
As with iPads and Macs with USB-C ports, the report said all existing USB cables, chargers, and accessories will work normally with the iPhone 15 models.
As the report notes, it is still possible that Apple will launch a "Made for iPhone" certification program for iPhone accessories with a USB-C port, but it appears that uncertified accessories will work just fine with the devices.
All four iPhone 15 models are equipped with a USB-C port, but there are differences in data transfer speeds. The lower-end iPhone 15 and iPhone 15 Plus are limited to USB 2.0 data transfer speeds of up to 480 Mbps, which is equal to Lightning, while the iPhone 15 Pro models support USB 3 data transfer speeds of up to 10 Gbps.
Apple began accepting pre-orders for all four iPhone 15 models earlier today. The devices launch on Friday, September 22.
Popular Stories