As widely expected, all four iPhone 15 models are equipped with a USB-C port instead of a Lightning port. Apple also made the AirPods Pro available with a USB-C charging case, and released wired EarPods with a USB-C connector.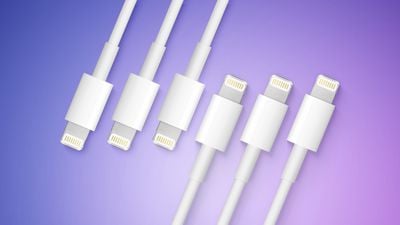 Nevertheless, there are a handful of Apple devices and accessories that are still sold with Lightning, which debuted on the iPhone 5 back in 2012:
iPhone 14 Plus, iPhone 14, iPhone 13, and iPhone SE
Ninth-generation iPad
Second-generation and third-generation AirPods
AirPods Max
First-generation Apple Pencil
Magic Keyboard (Mac version)
Magic Mouse
Magic Trackpad
Various cables and adapters
Apple did discontinue its MagSafe Battery Pack and MagSafe Duo Charger accessories with Lightning following the iPhone 15 event.
Some of these products will likely be updated with USB-C in the future, such as the AirPods Max and the trio of Magic accessories for the Mac, while previous-generation products in the list like the older iPhones, iPad, and Apple Pencil will eventually be discontinued. Until then, the Lightning era of Apple is not completely over.
Popular Stories