Following its iPhone 15 event on Tuesday, Apple released a few related accessories, including a USB-C to Lightning adapter and a one-meter Thunderbolt 4 Pro cable. It turns out the company has also made available a new 60W 1-meter USB-C Charge Cable ($19) and a 240W 2-meter USB-C Charge Cable ($29), designed for charging iPhone 15 models, iPads, and Macs.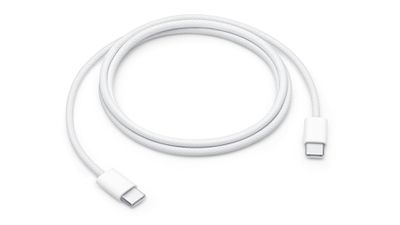 Apple advertises the new woven charge cable with USB-C connectors on both ends "ideal for charging, syncing, and transferring data between USB-C devices." It supports charging of up to 240 watts and transfers data at USB 2 rates.
Compatible with all iPhone 15 models and Apple's latest iPad and Mac models, the cable can be paired with a compatible USB-C power adapter to charge the devices from a wall outlet and take advantage of fast-charging capabilities.
While the new standard iPhone 15 and iPhone 15 Plus are equipped with a USB-C port, data transfer over a cable remains limited to USB 2.0 speeds of up to 480 Mbps, which is equal to the Lightning port on previous iPhones.
The higher-end iPhone 15 Pro and iPhone 15 Pro Max are also equipped with a USB-C port, but those devices support USB 3 data transfer speeds of up to 10 Gbps over a cable. For this reason, Apple made its previously-existing Thunderbolt 4 Pro cable available in a shorter one-meter size for $69.
(Thanks MacRumors forum member BeatCrazy!)
Popular Stories