Apple's cellular band page confirms that only U.S. models of the new iPhone 15, iPhone 15 Plus, iPhone 15 Pro, and iPhone 15 Pro Max support mmWave 5G bands, as has been the case since the iPhone 12 series was released in 2020.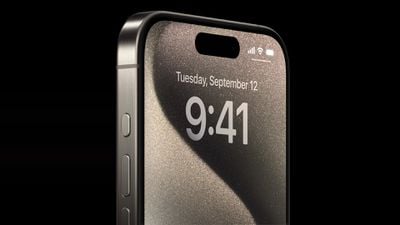 mmWave is a set of 5G frequencies that promise ultra-fast speeds at short distances, which is ideal for dense urban areas. By comparison, sub-6GHz 5G is generally slower than mmWave, but the signals travel further, better serving suburban and rural areas. All four iPhone 15 models support sub-6GHz 5G outside of the U.S., and sub-6GHz networks are still more common than mmWave networks in countries that have rolled out 5G.
Australia, China, Japan, and Singapore are some of the countries outside of the U.S. that have deployed mmWave networks so far.
Apple announced the iPhone 15 series on Tuesday during its "Wonderlust" event. All four new models are equipped with a USB-C port and the Dynamic Island, while the Pro models have many additional features, including the A17 Pro chip, a lightweight titanium frame, a customizable Action button, 5x optical zoom on the Pro Max model, Wi-Fi 6E support, an increased 8GB of RAM, and more. The devices are available to pre-order starting this Friday at 5 a.m. Pacific Time, and will be released on Friday, September 22.
Popular Stories