When the iPhone 15 and iPhone 15 Pro models were introduced today, Apple's Kaiann Drance mentioned that they support the next-generation Qi2 charging standard, but that apparently does not mean that Qi charging will be faster.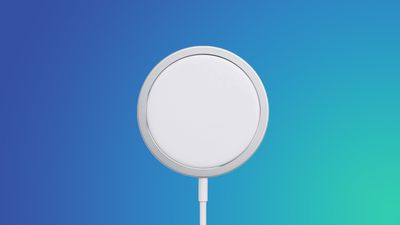 Apple's technical specifications page for the ‌iPhone 15‌ and ‌iPhone 15 Pro‌ models says that Qi-based charging is still limited to 7.5W, while MagSafe charging is 15W.
Qi2 is a new wireless charging standard built on ‌MagSafe‌ charging technology supplied by Apple. It includes a Magnetic Power Profile that ensures that smartphones are "perfectly aligned with charging devices" and it is meant to offer "improved energy efficiency and faster charging."
Some companies have announced Qi2 chargers that can charge at up to 15W, the same as ‌MagSafe‌, but it does not appear that Apple's iPhones will support the faster 15W Qi2 charging functionality.
There have been no improvements to ‌MagSafe‌ charging speeds either, and rumors that suggested we could see quicker wired charging may also be incorrect. 9to5Mac said that the ‌iPhone 15‌ models could support faster charging speeds using a 35W charger, but Apple's technical specifications page doesn't list any improvement to fast charging.
The ‌iPhone 15‌ models will continue to charge to 50 percent in around 30 minutes with a 20W or higher adapter. It is possible that using a 35W or higher charger will speed up charging, but that will need to be figured out once the devices are released.
Popular Stories