All of the new devices Apple today announced at its "Wonderlust" event feature no battery life improvements at all compared to their direct predecessors.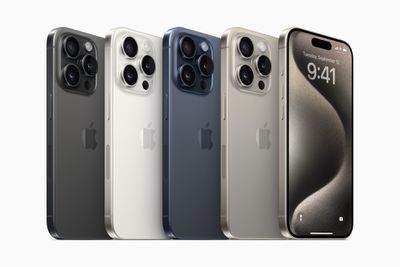 This comes contrary to a multitude of rumors prior to Apple's event, which suggested that the major efficiency improvements of the S9 and A17 chips would bring battery life improvements. The approximate battery life of each of the new devices Apple unveiled today is as follows:
Apple Watch Series 9: 18 hours/36 hours in Low Power Mode
Apple Watch Ultra 2: 36 hours/72 hours in Low Power Mode
iPhone 15: 20 hours
iPhone 15 Plus: 26 hours
iPhone 15 Pro: 23 hours
iPhone 15 Pro Max: 29 hours
This is exactly the same as the Apple Watch Series 8, Apple Watch Ultra, iPhone 14, iPhone 14 Plus, iPhone 14 Pro Max, and iPhone 14 Pro Max. Of course, efficiency improvements may still result in slightly better real-world performance in Apple's latest models.
Popular Stories