Apple's launch of the iPhone 15 series could be delayed by a "few weeks," pushing the debut of the company's next-generation smartphone lineup beyond its usual September timeframe, according to Wamsi Mohan, a global securities analyst at Bank of America.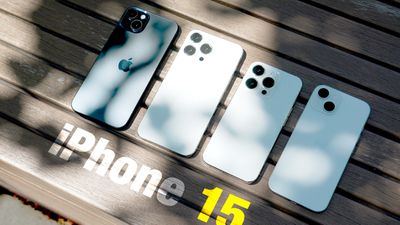 Mohan shared his prediction in a research note obtained by Barrons after conducting channel checks in Apple's supply chain. Mohan said the launch looked like it could slip into the fourth quarter, which runs through October to December, and he was concerned that guidance for the third quarter could disappoint Wall Street analysts as a result of the possible delay.
Mohan now sees September quarter revenue of $87.1 billion, well below consensus at $91.6 billion, even with a 2.5% tailwind in the quarter from favorable foreign-exchange rates. The analyst said he expects sales of 48 million iPhone units in the September quarter, below the Street consensus forecast at 51 million.
Mohan, who frequently participates in Apple earnings calls, did not give a reason for the alleged iPhone 15 launch delay, and there have been no other indicators from other sources suggesting that Apple's next flagship iPhone lineup might not arrive in September, so his prediction should be taken with caution.
Last year, Apple announced the iPhone 14 series on September 7. The iPhone 14, iPhone 14 Pro, and Pro Max subsequently went on sale on September 16, but the iPhone 14 Plus did not launch until October 7 reportedly due to production disruptions caused by Chinese lockdowns at manufacturing sites.
Apple this year is expected to stick with its four iPhone lineup strategy, debuting an iPhone 15, iPhone 15 Plus, iPhone 15 Pro, and iPhone 15 Pro Max, with the iPhone 15 Pro models again expected to include features that are not available in the more affordable iPhone 15 devices.
Looking near term, with Apple's latest earnings now just two weeks out, Mohan said that the company's June quarter results are likely to be "mostly inline" with Street estimates, although he expects every Apple hardware category to show year-over-year sales declines in the quarter.