The upcoming macOS 13.5 update resolves a syncing issue with the third-generation and fourth-generation iPod shuffle, according to Apple's developer release notes. The update is currently in beta testing and will likely be released later this month.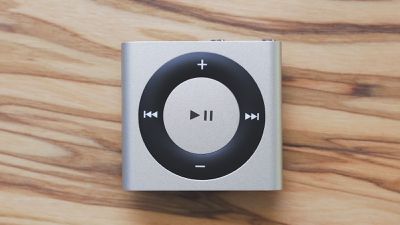 From the release notes:
Resolved Issues

Fixed an issue where iPod shuffle (3rd and 4th generation) cannot be synced due to an unknown error (-244).
Apple discontinued the iPod shuffle in 2017, so this is a niche bug fix, but it evokes nostalgia for the miniature music player. The original iPod shuffle launched in 2005 and was the first model without a screen, allowing for a more portable design and a lower $99 starting price with 512MB of storage. A 1GB model was available for $149.
"iPod shuffle is smaller and lighter than a pack of gum and costs less than $100," said Apple's former CEO Steve Jobs. "With most flash-memory music players users must use tiny displays and complicated controls to find their music; with iPod shuffle you just relax and it serves up new combinations of your music every time you listen."
Beyond new color options in 2012 and 2015, Apple last updated the iPod shuffle in 2010 with a square design and 2GB of storage.
macOS 13.5 will likely be one of the final updates to macOS Ventura, as Apple prepares to release macOS Sonoma later this year.
(Via: @aaronp613)
Popular Stories