Apple is in talks with banks to launch Apple Card in India, claims a report by local finance website Moneycontrol.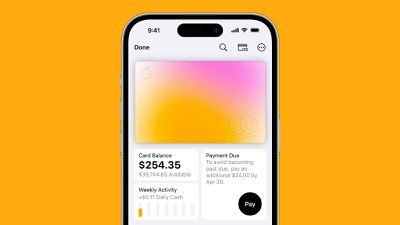 According to the report, citing sources familiar with the matter, Apple CEO Tim Cook met with HDFC Bank CEO and MD Sashidhar Jagdishan during his trip to India in April to discuss the possibility of bringing the credit card to the country alongside Apple Pay.
In India, only banks are allowed to launch credit cards. According to the outlet's sources, Apple is therefore exploring the possibility of launching its ‌Apple Card‌ there as a co-branded credit card with HDFC Bank.
The Cupertino-based tech giant is also said to have held discussions with central bank and regulatory body the Reserve Bank of India (RBI) on the "modalities" of the card. The regulator has reportedly asked Apple to follow the regular procedure for co-branded credit cards, without offering any special considerations for the company.
‌Apple Card‌ was released in the United States in August 2019, and remains exclusive to the country. The outlet speculates that what might have prompted Apple to consider launching the ‌Apple Card‌ in India before Japan or European countries is the fact that Apple does not currently accept card payments in India. Instead, the national Unified Payments Interface (UPI) powers most App Store purchases in the country, due to regulations that forbid third-party websites from storing credit card details on their platforms.
In the U.S., Apple has partnered with Goldman Sachs for the card, which in its physical form is a plain titanium card with the customer's name but no number printed on the front, with Mastercard and Goldman Sachs mentioned on the reverse. These are reportedly "not liberties that Apple can take in India" as per the current co-branded credit card regulations in India.
The discussions are in the early stages and a decision has not been arrived at, the outlet's sources added.
During his trip to India, Cook attended the opening of the country's first Apple retail stores. Apple previously only offered products through its regional website and via resellers, and yet Apple's sales in India hit a new high of almost $6 billion in the year through March. Revenue in India grew by nearly 50%, from $4.1 billion a year earlier, according to one report.
Apple has also been working to build out a manufacturing supply chain in India, which is home to the world's second biggest smartphone market. In an indication of the country's perceived importance as a production hub, Apple shifted iPhone 14 assembly from China to India in the weeks following its release.