Apple today announced it has enhanced the search functionality of its Podcasts app across the iPhone, iPad, Mac, and Apple TV by adding nine additional subcategories to the Search tab. This makes it easier to discover new shows across various genres and topics.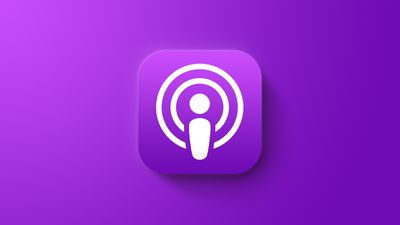 The new subcategories:
Mental Health
Relationships
Self-Improvement
Personal Journals
Entrepreneurship
Documentary
Parenting
Books
Language Learning
The new subcategories are available now, with no software update required.
"Each subcategory has its own charts, which display the Top Shows and Top Episodes available in a listener's market," says Apple. "For example, a listener in the U.S. can browse the charts for Mental Health, which display the top 200 shows and top 200 episodes available in the U.S. based on a mix of listening, follows, and completion rate."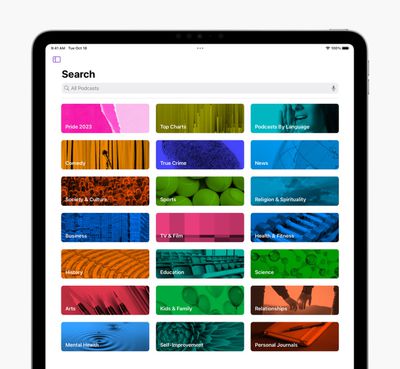 Apple has also added a new "Podcasts by Language" section to the app in the U.S., U.K., Canada, and Australia that allows users to more easily find podcasts in their native language. This feature includes support for over 20 languages to begin with, including English, Spanish, French, German, Italian, Japanese, Chinese, and Korean.