Apple's upcoming iPhone 15 will feature an upgraded Ultra Wideband (UWB) chip to optimize integration with the company's Vision Pro headset, according to analyst Ming-Chi Kuo.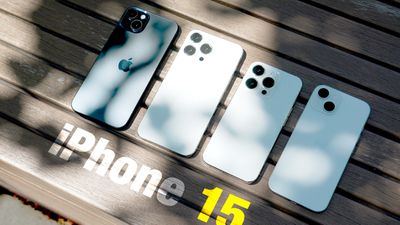 In his latest Twitter post, Kuo said upgrading the UWB processor, which Apple currently calls the U1 chip, is part of a plan to "aggressively upgrade hardware specifications to build a more competitive ecosystem for Vision Pro." Kuo goes on:
The ecosystem is one of the key success factors for Vision Pro, including the integration with other Apple hardware products, and related main hardware specifications are Wi-Fi and UWB.

iPhone 15 will likely see an specification upgrade of UWB, with the production process moving from 16nm to more advanced 7nm, allowing for improved performance or reduced power consumption for nearby interactions.
First debuting in the iPhone 11, the U1 chip powers several of Apple's location-based features like Find My, Precision Finding, and AirDrop. The U1 chip is also included in Apple Watch Series 6, the HomePod mini, the second-generation HomePod, AirTag trackers, and the charging case for the second-generation AirPods Pro.
Looking further ahead, Kuo says the iPhone 16 will feature support for Wi-Fi 7, "which will be more conducive to Apple's integration of hardware products running on the same local network and provide a better ecosystem experience."
Positioned as the next major generational Wi-Fi technology evolution, Wi-Fi 7 is expected to provide speeds of "at least 30" gigabits per second and could even hit 40Gbps, according to the Wi-Fi Alliance.
Wi-Fi 7 is also able to use 320MHz channels and supports 4K quadrature amplitude modulation (QAM) technology, ultimately providing up to 2.4x faster speeds than Wi-Fi 6 with the same number of antennas.
Apple previewed its Vision Pro headset earlier this month at WWDC, but did not reveal all the details of its hardware specifications. The headset is set to launch early next year, and Apple reportedly plans to launch a more affordable model by the end of 2025.