Apple has told Apple Watch accessory makers that they will have to switch to its fast-charging module, according to AppleInsider.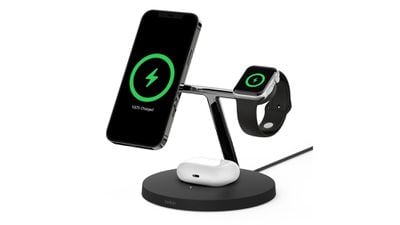 Apple Watch fast charging was introduced with the Apple Watch Series 7 in 2021, enabling devices to charge rapidly from 0 percent to 80 percent in about 45 minutes. Apple apparently had shortages of the newer charging module at first, forcing some MFi accessory makers to use the older, slower technology. Going forward, Apple is focusing on production of fast-charging modules only.
Companies can continue to submit plans for accessories that include the original, non-fast-charging variant of the Apple Watch charger module (C162) until August 31, 2023. The C162 module supplied by Apple will no longer be available via its MFi program from September 30, 2023. Only the fast-charging module (C962) will apparently be available thereafter. Apple is believed to charge manufacturers more for the C962 module than its predecessor, meaning that some existing accessories could see price rises.
Popular Stories