With the iOS 17 update, Apple is updating and refining almost every iPhone app and feature, and that includes AirPlay. ‌AirPlay‌ is Apple's wireless communication protocol that allows music and video content from iPhones, iPads, and Macs to be beamed to devices like the Apple TV, HomePod, and third-party speakers, smart TVs, set-top boxes, and receivers.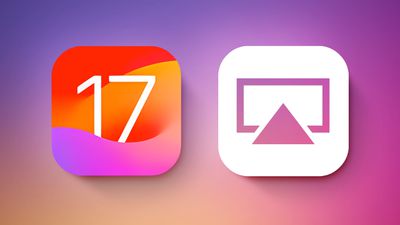 This guide highlights the changes that Apple is making to ‌AirPlay‌ in ‌iOS 17‌, with these features also available in iPadOS 17 and macOS Sonoma.
AirPlay Preferences
‌iOS 17‌ improves on-device intelligence for ‌AirPlay‌, and it is able to better learn your preferences over time. If you typically ‌AirPlay‌ from your ‌iPhone‌ to the ‌Apple TV‌ in the living room, it will learn that behavior and show the ‌Apple TV‌ first in your ‌AirPlay‌ list over other ‌AirPlay‌ devices that may be in the home.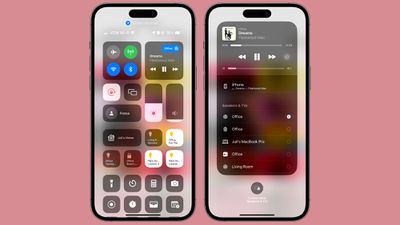 Devices are shown in the ‌AirPlay‌ interface based on relevance, and you'll also now see suggested connections proactively based on your prior ‌AirPlay‌ usage.
The ‌AirPlay‌ interface is smarter from the outset, and it shows the devices that are located closest to you first rather than offering up a more arbitrary list. The ‌AirPlay‌ interface also makes it clearer which device content is AirPlaying to and whether ‌AirPlay‌ is active.
Automatic AirPlay
The Automatic ‌AirPlay‌ feature that was available for TVs in iOS 16 has expanded to include speakers as well in ‌iOS 17‌. You can opt in to have the ‌iPhone‌ automatically connect to nearby speakers and TVs when playing content from apps that you regularly use with ‌AirPlay‌.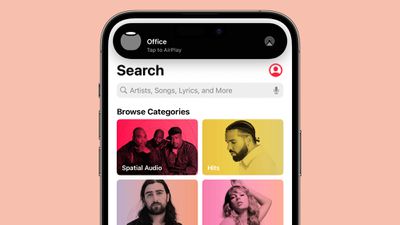 Previously, this setting was limited to ‌AirPlay‌ TVs.
AirPlay in Hotel Rooms
Apple is teaming up with hotel chains and TV manufacturers to introduce smart TV sets that will let hotel guests automatically ‌AirPlay‌ content from their Apple devices to the hotel TV.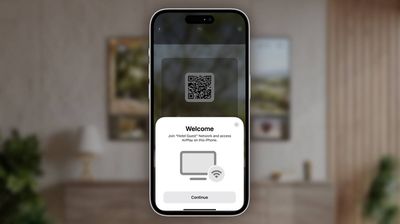 The option will let guests watch their own TV shows and movies without having to sign into streaming accounts on shared televisions, providing more security for viewing content when traveling.
IHG Hotels and Resorts will be the first hotel company to bring ‌AirPlay‌ to its hotels, and LG plans to introduce AirPlay-compatible smart TVs designed specifically for use in hotels.
Read More
You can get more information on the changes coming in ‌iOS 17‌ in our comprehensive iOS 17 roundup.