Spotify is increasing its Premium plan to $10.99 per month, up from $9.99, the company has announced. The price hike applies to users in the United States, the United Kingdom, the European Union, and several other regions and territories.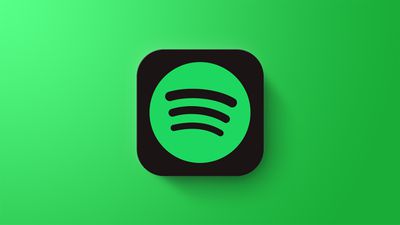 "So that we can keep innovating, we are changing our Premium prices across a number of markets around the world," the company said in a post announcing the changes. "These updates will help us continue to deliver value to fans and artists on our platform."
In addition to increasing the Premium subscription price, the cost of the Duo plan is set to increase from $12.99 to $14.99, the Family plan will increase from $15.99 to $16.99, and the Student plan will increase from $4.99 to $5.99.
Spotify said existing subscribers in affected markets would receive an email explaining what this means for their account. Existing subscribers will get a one month grace period before the new pricing takes effect, according to a company FAQ.
The price increases aren't all that surprising given the relatively recent subscription hikes of rival music streaming services. Apple Music prices increased in October, increasing for individuals by $1 a month to $10.99, or by $10 for the annual plan, which costs $109 a year. ‌Apple Music‌ for families also went up by $2 a month to $16.99. Apple raised the price of ‌‌Apple Music‌‌ due to increased licensing costs that provide more money to artists and songwriters, the company said at the time.
The Spotify price increases will be applied to the following countries: Andorra, Albania, Argentina, Austria, Australia, Bosnia and Herzegovina, Belgium, Bulgaria, Brazil, Canada, Chile, Colombia, Costa Rica, Cyprus, Denmark, Ecuador, Estonia, Spain, Finland, France, United Kingdom, Greece, Guatemala, Hong Kong, Croatia, Indonesia, Ireland, Israel, Iceland, Italy, Lithuania, Luxembourg, Latvia, Monaco, Montenegro, North Macedonia, Malta, Mexico, Netherlands, Norway, New Zealand, Peru, Portugal, Serbia, Sweden, Singapore, Slovenia, Slovakia, San Marino, Thailand, Türkiye, United States, Kosovo.