Apple today announced the release of Apple Vision Pro developer kits, with developers able to apply to receive a kit starting today. Developers will be provided with an Apple Vision Pro "loaner" that will allow them to develop and test apps.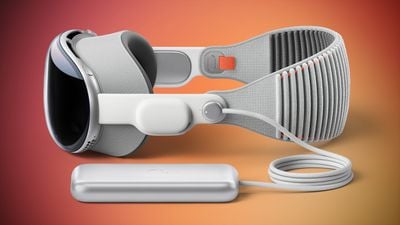 Along with a Vision Pro, developers will get help with device setup and onboarding, check-ins with Apple experts for UI design and development guidance, and help with app refining. Each developer who receives a kit will be provided with two additional code-level support requests for troubleshooting code issues.
Apple says that ‌Apple Vision Pro‌ headsets are Apple-owned development devices, and will need to stay where they are shipped in a private, secure workspace that is accessible only by the developers who were approved to work with one. Apple plans to be in regular contact with developers using the kit, and the kit will need to be returned at Apple's request.
Developers can apply on Apple's website. Apple will collect details about each team's development skills and existing apps, with priority given to applicants creating an app that takes advantage of visionOS features and capabilities.
Popular Stories