In a support document published last month, Apple said certain SATA hard drives might unexpectedly disconnect from the 2023 Mac Pro after the computer wakes from sleep. Apple said it was aware of the issue and would fix it in a future macOS update, and the company followed through on that promise today.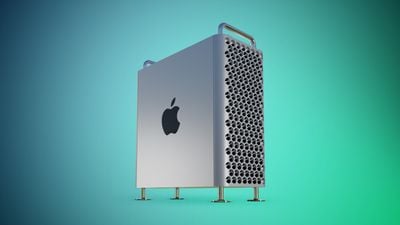 Apple updated the support document today to indicate that the issue has been resolved in the macOS Ventura 13.5 update released today, so users simply need to update their Mac. The issue will also likely be resolved in the macOS Sonoma beta.
The Issue
While the Mac Pro is configured with SSD storage, it has SATA ports for connecting internal hard drives, and sometimes the drives could disconnect due to a bug.
"Certain models of internal SATA drives might unexpectedly disconnect from your computer after your Mac wakes from sleep," said Apple. "This can occur if your Mac automatically goes to sleep or if you manually put your Mac to sleep. If you see a message that your disk was not ejected properly, you can restart your Mac to reconnect to the drive."
New Mac Pro
Unveiled at WWDC last month, the new Mac Pro features Apple's M2 Ultra chip. The desktop tower has the same design as the Intel-based model from 2019, but lacks graphics card support and user-upgradeable RAM due to Apple silicon's unified architecture. Customers who do not need PCIe expansion should consider the Mac Studio instead.
Popular Stories