Apple supplier TSMC has been working on building a chip manufacturing plant in Arizona where it plans to manufacture chips for Apple, but mass production is set to be delayed because of a worker shortage.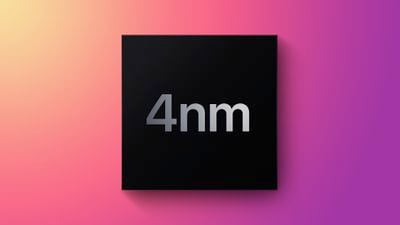 According to The Wall Street Journal, TSMC is finding it difficult to hire people with expertise in building semiconductor factories in the United States. TSMC may have to bring in experienced technicians temporarily from Taiwan, which would delay production of the first 4nm chips until 2025.
"We are now entering a critical phase of handling and installing the most advanced and dedicated equipment. However, we are encountering certain challenges," said TSMC Chairman Mark Liu.
Reports in November suggested that TSMC would use its Arizona plant to begin manufacturing 4-nanometer chips for Apple as soon as it opened in 2024. Apple and other suppliers are eager to be able to source chips from the United States, so the manufacturing delay could potentially impact Apple's 2024 device plans.
After manufacturing 4-nanometer chips, TSMC plans to build an adjacent facility that will produce more advanced 3-nanometer chips for Apple. Apple's upcoming iPhone 15 models and its future M3-series chips are expected to be built on TSMC's 3-nanometer node, but initial chips will come from Taiwan factories.
Popular Stories