The iPhone 15 Pro models that are set to be introduced this September will be available in a unique dark blue color that has a gray tone, according to Unknownz21, a source that has provided multiple details on what we can expect from the next-generation iPhones and accurate information on other Apple devices like the Vision Pro.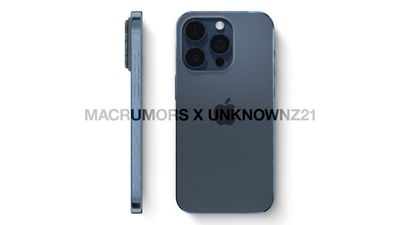 Available in a new titanium material, the blue shade will have a brushed finish that is unlike the stainless steel that Apple has had in the past. The color is similar to the blue that Apple used for the iPhone 12 Pro models, but it appears to be darker and with more gray to better complement the titanium finish. We've created a series of images that show the expected blue shade.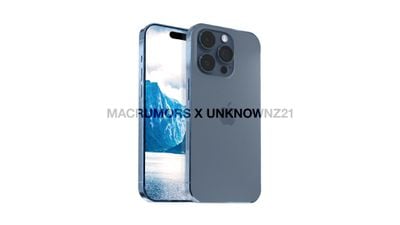 Blue is expected to accompany silver, space gray/space black, and titanium gray shades, with the latter color a lighter silver-gray than the space gray/space black shade.
We've seen multiple rumors of a deep red color for the ‌iPhone 15 Pro‌ models, but Unknownz21 has not seen signs that this color is in development. The blue color, however, has been used on ‌iPhone 15 Pro‌ prototype devices, suggesting that the blue could be the final color that Apple is working on.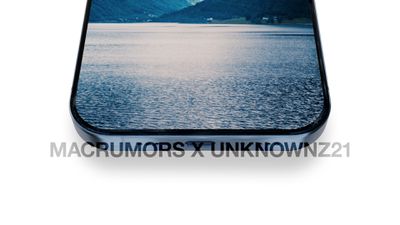 There is always a chance that Apple is using the blue to test PVD coating on the new titanium material and will transition to a different color the launch version of the ‌iPhone 15 Pro‌, but the blue being used for prototyping likely indicates that it is one of the color options that Apple plans to provide for the next-generation smartphones. MacRumors has seen extensive evidence confirming that Apple has used the blue color for prototype versions of the ‌iPhone 15 Pro‌.
As for the iPhone 15 models, colors that we know of so far include a bright pink shade, a bright blue, and a green color.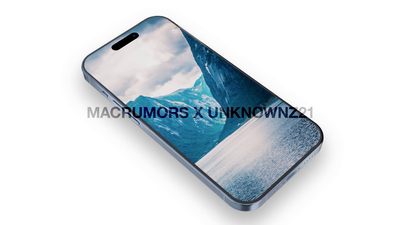 When it comes to design, the ‌iPhone 15 Pro‌ models will look similar to the iPhone 14 Pro models, but with some minor design tweaks. Slimmer bezels around the display are expected, and the mute switch will be replaced by a multi-function mute button. There will be a USB-C port instead of a Lightning port, and the volume and power buttons could be in slightly different locations.
The Camera lens layout will see an update on the ‌iPhone 15 Pro‌ Max to accommodate the periscope lens that's exclusive to that device, and with the new titanium frame finish that's less shiny, the ‌iPhone 15 Pro‌ models will stand out compared to the ‌iPhone 14 Pro‌ models.
For more on what to expect from the ‌iPhone 15 Pro‌, we have a complete iPhone 15 Pro roundup where we highlight all of the rumors we've heard so far.