Apple's Vision Pro is set to launch in the United States early next year, and Apple is discussing the United Kingdom and Canada as two of its first international markets to get the mixed reality headset by the end of 2024, although "a final decision hasn't been made," according to sources cited by Bloomberg's Mark Gurman.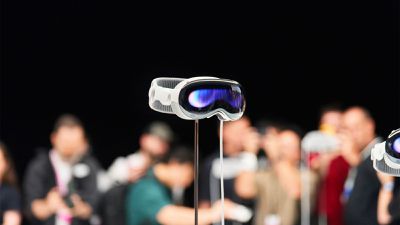 In his latest report, Gurman says Apple is looking at bringing the Vision Pro to Europe and Asia soon after, with Apple engineers working to localize the device for France, Germany, Australia, China, Hong Kong, Japan, and Korea.
Apple will also sell the Vision Pro through its U.S. online store in early 2024 before expanding online elsewhere, according to the report.
Apple is said to be already preparing the retail launch of its Vision Pro headset in the U.S., with special plans in place for special areas in stores where customers can become accustomed to the new $3,500 device. From the report:
The company will designate special areas in the stores with seating, headset demo units and tools to size accessories for buyers. While the device will be sold at all of Apple's roughly 270 US locations, the company is planning the sections for the Vision Pro initially at stores in major areas — such as New York and Los Angeles — before rolling them out nationwide, according to people with knowledge of the plans.
According to Gurman, Apple will ask in-store buyers to make an appointment to purchase the Vision Pro, similar to the strategy it used for the Apple Watch in 2015. During the appointment, staff will ensure the device is the correct fit for them, and users will be asked in advance for any ophthalmic prescriptions via an online portal so that the right lens inserts can be made available.
Apple is also said to be developing an iPhone app that scans a person's head, in addition to a physical machine that will achieve the same thing. Online purchasers will also be asked to upload any eye prescription data and use the face scan app to work out the right accessory sizing, reports Gurman.