Popular accessory maker Hyper this week announced the launch of its HyperPack Pro backpack, which has built-in Find My functionality. Hyper has been working on the backpack since last year, launching it via a crowdfunding campaign on Indiegogo, but it now has wide availability from the Hyper website.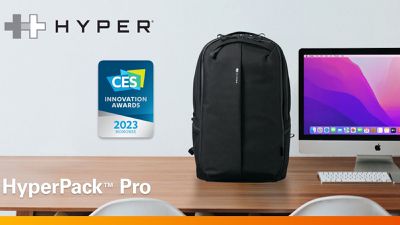 The HyperPack Pro is similar in design to the Targus Cypress Hero Backpack that launched earlier this month, as Targus now owns the Hyper brand. It uses the same type of ‌Find My‌ location module, which is located at the top of the backpack and has an easy-access replaceable battery. With ‌Find My‌ integration, the HyperPack Pro can be located in the ‌Find My‌ app on an iPhone, iPad, or Mac using the items tab.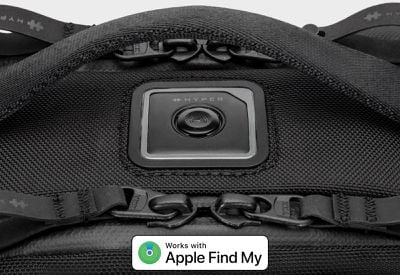 There is a dedicated pocket for up to a 16-inch laptop, and the backpack has a total of 22L of storage. There are six individual pockets, including pockets for camera gear, gym clothes, sunglasses, tech accessories, and a 1L water bottle. There is an RFID pocket for credit cards and a hidden back pocket, plus interlocking zippers for security.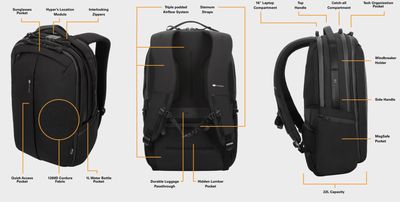 Passthrough charging pockets allow laptops, tables, phones, and more to be charged while still inside the backpack, and the backpack itself is made from a water resistant Cordura fabric.
We reviewed the HyperPack Pro last December and were impressed with the storage capabilities and the utility of the ‌Find My‌ integration.
The HyperPack Pro can be purchased from the Hyper website for $200.