If your Messages app often becomes cluttered with one-time verification codes that you need to manually delete, it's going to get a lot easier to clean them up in iOS 17.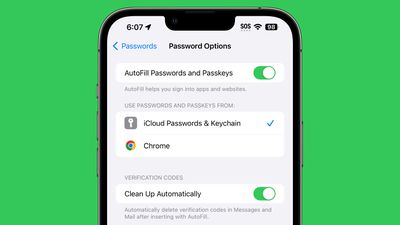 The ‌iOS 17‌ update includes a new option to delete verification codes in Messages (and Mail) after they've been inserted into an app or website through the Autofill feature.
"Clean Up Automatically" can be toggled on for verification codes in the Passwords app under Password Options.
Note that autofill verification codes are new to the Mail app in ‌iOS 17‌, and work the same way as the verification code autofill feature for the Messages app. When you get a one-time code emailed to you, the Mail app can detect it and use it in Safari automatically without you having to swap over to the Mail app.
Apple says that one-time codes sent to both Mail and Messages can be deleted automatically if the delete feature is turned on.